UBC Learning Commons
We enrich the academic support and enhance the experience of all UBC students.
learn more.
Videos
The Learning Commons
What's there for me?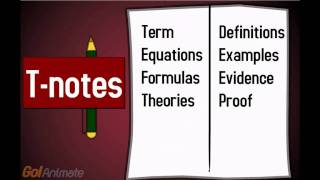 Three Minute Tutorials
Note taking, Mind mapping…and more!
Student Picks
Our fave learning resources.
Today's Tutoring and Events
Adoption of Instructional Methods: What is the Role of Evidence?
Mon, May 27, 2013 12:00 PM – 1:00 PM IRVING K. BARBER LEARNING CENTRE. Free – Please Register. How do education research results inform post-secondary teaching practice? This session will include some lessons learned from the Carl Wieman Science Education Initiative at UBC and a recent wide survey of physics faculty in the United States (Henderson, Dancy, and Niewiadomska-Bugaj, Use of research-based instructional strategies in introductory physics: Where do faculty leave the innovation-decision process?, 2012, DOI: 10.1103/PhysRevSTPER.8.020104). Participants will be asked to consider their own interactions with evidence-based practices as skeptics, adopters, and producers. (Note: though examples in this session will be drawn primarily from teaching in science disciplines, there will be essentially no science content; we expect that the results and questions they provoke will have much broader appeal.) Location: Irving K. Barber Learning Centre Seminar Room 2.22A/B
Ah Yes, But That Would Never Work With My Students…
Mon, May 27, 2013 9:15 AM – 11:45 AM IRVING K. BARBER LEARNING CENTRE. Free – Please Register. One of the main challenges in trying to develop a framework for effective learning and teaching is to be able to articulate principles and implications for practice that translate across disciplines and different levels of educational experience. On the one hand, articles that are too theoretical or specific leave faculty members daunted or unsure how to actually instantiate this in their teaching, are not particularly helpful to the majority. On the other hand, self-help guides lacking in an evidence base from research tend to read too much like lists of tips and tricks and are equally easily dismissed. What is needed lies in the 'Goldilocks Zone': neither too hard nor too soft, and capable of bridging the science of learning with the practical advice for instructors as to how to maximize that learning. Fortunately, such frameworks already exist and Simon Bates will highlight a couple of principles from one of them and illustrate how many of the other sessions at the coming CTLT Institute align with them. Simon Bates will also present some results on how such principles operate 'in the wild', based on his experience of introducing a novel type of online assessment into a first year general Physics course at UBC. Location: Irving K. Barber Learning Centre Lillooet Room 301
2013 CTLT Institute
Mon, May 27, 2013 12:00 AM – Fri, May 31, 2013, 12:00 AM IRVING K. BARBER LEARNING CENTRE. Free – Please Register. The CTLT Institute offers you an opportunity to network with colleagues and share practice and experiences around teaching, learning and technology. This year, we are offering 20+ workshops and information sessions during the five-day event. The 2013 CTLT Institute addresses three streams: Pathways to Educational Leadership Techniques and Technologies to Support Flexible Learning Transformative Teaching and Learning All faculty, staff, post-docs and students in the teaching community at UBC are welcome! Sessions will be held in the Irving K. Barber Learning Centre.
Hist 452
History of Mexico since 1810 Jess 24 students
Read more
---